Do you have consistency with your social media? Do you notice consistency when you scroll through some other social media feeds? How do they do that?
We have created 6 bright and colorful presets to give you an easy ONE CLICK edit so that your pictures stand out and match your social media presence.
Think of a preset like an automatic filter for your photos. These mobile presets are created to be used in an app called Lightroom. They will provide you an easy one click editing experience. The presets will be delivered to you in a zip folder with a complete PDF installation guide.

Do not worry, the most novice technology user can follow the simple instructions to install and start using the presets immediately.
What Will Presets Do to My Pictures?
These are samples of the 6 named presets we offer, on different types of pictures.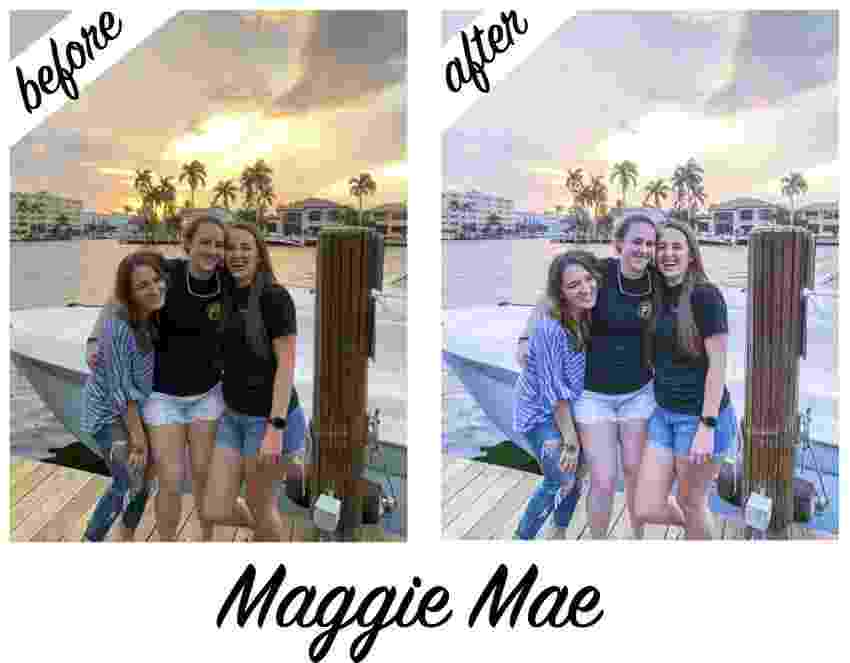 Get our Presets Bundle for only $15.00
Our presets bundle includes 6 colorful presets to make your pictures go from boring and dull to beautiful and light!

We also offer custom presets. Visit our Custom Presets page if you would like information on having custom presets built just for you.
All AMP Presets are meant to be used with the Lightroom CC Mobile App. Before purchasing, make sure you have the ability to download the Lightroom App.
You will download the files on a computer so that you are able to unzip the files. Once the order is complete you can either download from your purchase page or from an email that will be sent to your inbox a few minutes after the order is completed.
Once you complete the download and unzip the files, you will send the files to your iPhone via Airdrop, iCloud, Drive, or e-mail. Don't worry…. all the instructions are included in the zip folder.
Due to the type of resource, refunds are not available.